At first glance, buying a used car seems a much cheaper option than buying a new one. This is particularly true in the current economic climate, with the level of consumer confidence in the UK having only recently begun to recover from its lowest rate in 26 years in the wake of Brexit.
This, along with wider economic and geopolitical uncertainty, is encouraging consumers to review their expenses and make more cautious purchasing decisions. While this is perfectly sound in theory, however, the cheapest option isn't always the most cost-effective one and this mistaken belief represents one of the most damaging false economies in the existing climate.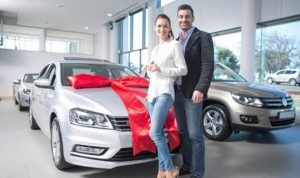 Image: – The Express
The Cost Benefits of Investing in a New Car
This means that, depending on your budget and your preferred model, buying a new car could be more cost-effective than buying an old one. The key is to approach the market with an open mind, while considering the following factors: –
Lower, Long-term Maintenance Costs
While Britain is now considered to be a seller of services rather than a manufacturer, this is far from the case. R H Nuttall recently hosted the annual UK Manufacturing Awards, which is a seminal event that celebrates the very finest in national innovation and productivity. Make no mistake, Britain also remains a key innovator in the new car sales market, where technological advancement and modern techniques continue to refine the range of models available.
The enhanced design, performance and economy of new cars tend to drive lower maintenance costs too, making these models far cheaper to operate over time. As cars grow old and clock up the miles, things will not only inevitably start to go wrong, but wear and tear problems can also arise over time.
These, despite being straightforward to fix, can also be costly. Take the cam belt, for example. Usually, the part needs replacing around every four years, as the rubber erodes. This is a simple job for a mechanic but, not only is the part expensive (around £250-£300 depending on the vehicle), but the labour is expensive too, as the engine needs taking out and partially taking apart. Overall, this means a simple wear and tear repair can cost up to £600!
By buying a new car, you won't have to face these issues, and could save large sums of money while also reinvesting in the nation's deceptively prosperous manufacturing sector.
An Extended Warranty for Greater Peace of Mind
Additionally, if anything goes wrong with your brand new car, you should be covered by an extended warranty in the modern age. This means that you won't have to pay to fix it, as the manufacturer must take ownership of such costs during the length of the agreement.
Sometimes, this even extends beyond the three years before a car needs an MOT (which we'll get onto later). If you buy a Toyota from an approved dealer like RRG, for example, you'll get a five year warranty, which will give you peace of mind.
No matter what goes wrong in those five years, Toyota will fix your car for you. You could save thousands, while those with used vehicles must accept reduced warranties that may not provide adequate protection in line with the condition of the vehicle.
There is No Need for an MOT with a New Car
When you buy a new car, you won't have to MOT it for the first three years. This is because a car does not have to have a valid MOT certificate until it is three years old. At around £40 per test, this is a considerable saving.
However, in addition to the savings on the test itself, you will also save yourself money on any of the work that would need doing. Instead, any work should be picked up in a routine service and, as we've already stated, would be covered by the warranty anyway.
Of course, this doesn't mean that a new car is always more cost-effective, but it's worth keeping in mind depending on what your budget is. So always appraise the market with an open mind when shopping for a car, and do not automatically discard used vehicles in the mistaken belief that this will save you money. In fact, while such an investment may require you to pay more up-front, it can also offer you access to high quality engineering, favourable warranty terms and considerable, long-term savings.