Whenever we consider a certain type of investment, there are potential risks and rate of returns which should be considered along the way. Wine has always been one of the main players in the world of investments and fine wine has found its place in the category of luxurious investments.
However, just because we may know our way around wine, it does not mean that this is enough of a reason for someone to start investing in it. A lot of research, knowledge and skills as well as being familiar with latest trends is what can turn a simple investment into a successful one. Therefore, let's discover together the latest wine investment trends that can make your finances better.
Great opportunities for wine investors
You cannot start a business just because you like wine but if you put your time and efforts into discovering more about what a wine business involves, you might discover that this is the perfect opportunity for you. You will need serious money as a startup capital for any type of return but if you follow the right steps in an intelligent manner, the end-results will be totally worth it.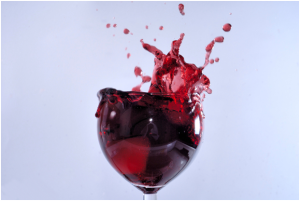 Stay clear of fraud and you will win big
Wine is highly influenced by its province as well as the condition of the bottles in which it is stored. Moreover, when you choose to purchase your merchandise from secondary markets, you must be more than careful. A lot of fraud has been registered in this industry in the last few years and you may find yourself ending up with nothing. However, when you surround yourself with the right people and make sure you only make high-quality, reliable purchases, the results will not delay from appearing.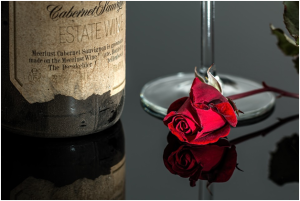 Consider your options before taking the next step
No investor could ever be certain of what might happen with wine in the future. However, there are always few great opportunities to buy futures of wine that has been recently barreled and which is currently aging in chateau cellars. This is one of the smart moves that any person interested in liquid assets and smart investments could make this year, as far as wine retailers and specialists in the industry say.
Moreover, the rarer the wine is the better the chosen investment will become. Rare wine is the most powerful latest trend on the market and these continue to be the popular vintages. Over time, these continue to become more and more valuable because they are finite and slowly but surely decrease in quantity. This makes them chased by a global clientele and they always go well up in price this way.
What latest trends also consider to be a huge opportunity is the focus on vintages of fine wine like Bordeaux from 1982, 1990 up to 2010. Specialists think that the real opportunities lie in those fancy wines that everyone is interested in.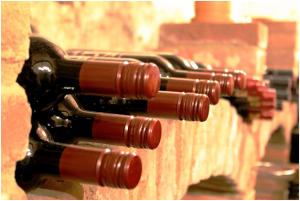 Secular changes in the market are predicted
Fine wine investment experts also predict secular changes in the industry. Some vintage ones will become the new trend whereas others might completely disappear from the market for not complying with requirements. The absence of certain brands will start to be noticed soon, when a more serious selection will be self-established given the high risks as well as huge opportunities revealing themselves in front of new and old investors.
Everyone will try to find the best products to invest in, no more compromise on quality will be made given the high value of the initial investment funds and only those who offer good merchandise will remain part of the real side of the investment world. Therefore, if you are currently a wine investor or think of becoming one in the future, you should analyze all your options well before taking the next step.
Analyze the options, the risks, surround yourself with specialists in every segment of your business and you cannot go anywhere but up with your investment in terms of financial revenues. Focus on the value of en primeur wine that everyone has an eye for lately and make it your new key element for success in the business world. Your clients will be more than satisfied with your offer!