Managing property is challenging; a lot more challenging than meets the eye. Landlords and property managers spend  a lot of time handing paperwork, collecting rent, finding tenants (and evicting bad ones), and making sure each and every one of those tenants are comfortable. Time is of the essence in the real estate business, and sadly compromise is often not accepted. The good news is there are ways to make property management easier.
Advanced technology is now used and widely accepted in a wealth of domains. So why shouldn't it be used to help landlords stay more organized, save time & money, and cut back of stress, too? Smartphone technology is an innovative approach to managing property and streamlining the process. Which apps should you be using to stay more organized?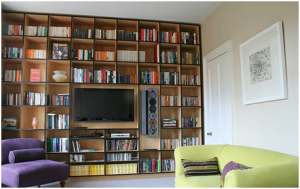 Buildium
Buildium packs exceptional functionalities that landlords can use to keep things organized when managing properties. Among some of its core features, we should mention online work orders, online rent collection, special tools for sharing and storing documents, and some very useful accounting features that are very easy to use. Furthermore, Buildium has great vacancy marketing and tenant screening capabilities. It's literally impossible to get confused with this app as there's plenty of help you can get by using the customer support features provides. There are explicit tutorials landlords can watch to learn how to use Buildium.
AppFolio
AppFolio is one of the most complex and detailed apps for property management on the market. It can be used for collecting rent and paying vendors. Also, tenants can perform maintenance requests and then landlords can ask maintenance workers to do the work while tracking their progress. With AppFolio generating reports has never been easier. However what makes the app unique is its mobility feature. Since people today barely use computers, AppFolio is perfectly optimized for smart devices, including smartphones. It can be used anytime and from anywhere because the platform is 100% mobile responsive.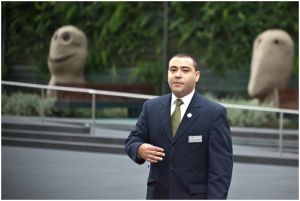 TenantCloud
Even though TenantCloud is not as complex and detailed as Buildium and AppFolio, it's worth mentioning because it's free for up 75 units. Everything you want to use after downloading the app doesn't cost anything. With TenantCloud you can collect rent and assess applicant screening portals, as well as benefit from basic reporting and accounting features. If you don't plan on handling that many properties and you have a limited budget, this is the perfect piece of software for managing your properties.
Rent Manager
Unlike the apps we mentioned above, Rent Manager is one of the most customizable. Everything within the app can be tailored-made to match with your demands and preferences. However, it is not a property management app for beginners. It has a more tech allure, and it's remote desktop-based and not browser-based. As for the design, you'll be pleasantly surprised to see that Rent Manager is extremely intuitive. At first, it might seem a little overwhelming but it's worth giving a try. Users will have to pay $75/month to use the app.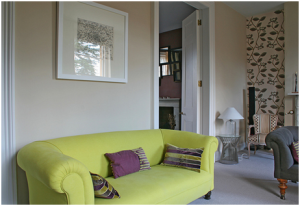 Keeping an eye on the trends
In the property management business, owning and managing properties is useless if you don't have tenants to keep those properties occupied so that you can make a profit. Marketing properties online is fundamental, and advanced technology can help streamline the process. Generating listings can now be done with just a click of a button. However, only the best property management softwares help keep things afloat. We live in a world of gadgets and smart devices, so it's no wonder that the real estate business is changing.
Leaving aside the ability of an app to help keep things organized, it's very important for landlords to generate reports, store important documents, and keep their books. This can be done with advanced technology, as well. The best type of software should be intuitive. That's because not everyone understand complex, techy-programs and apps. Before making your pick, assess them carefully. Most apps feature free trials that you can use free of charge to see if they match with your demands. Bottom line, it doesn't matter whether you're aiming at villas for sale or you just want to buy property to rent. The goal is to make the most of technology by using to your advantage.