Savvy bargain hunters are learning how a little-known Amazon tool can ensure they are paying the best price for any product.
Using Amazon price trackers can help shoppers secure products at the cheapest price according to analysis by price intelligence company Skuuudle.
Whether buying an item online or in-store, it's essential to keep track of product prices so that consumers can get the best bang for their buck.
Instead of periodically checking product details pages, price tracking tools help consumers track price fluctuations and review pricing history, giving a sense of the best time to buy.
Quickly accessing detailed information on price fluctuations and current prices, empowers shoppers to make the best purchasing decisions whether in-store or online.
Price trackers allow consumers to easily track any product on Amazon and other retailers and are not restricted to a small selection of items.
With a range of price trackers to choose from, they are easy to find just by searching 'Amazon price tracker' on any search engine.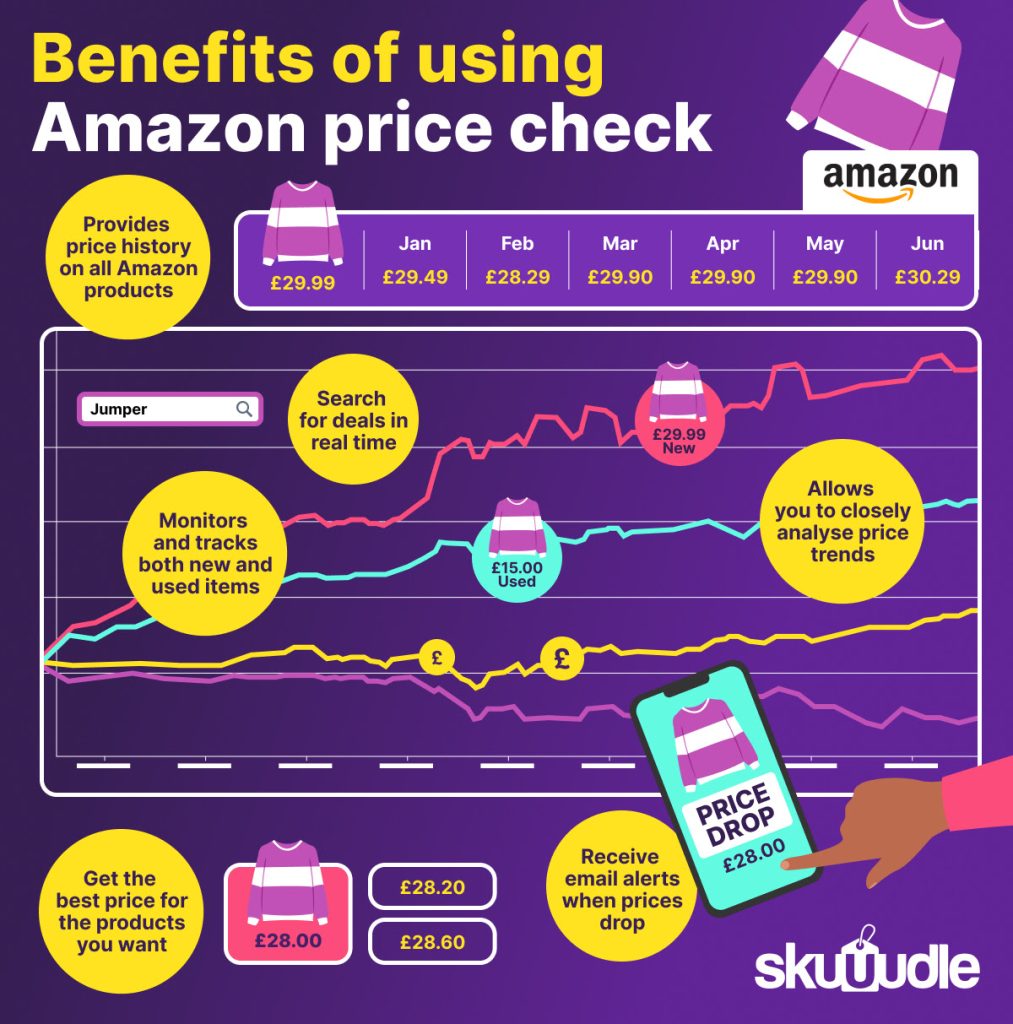 Many are free to use and once registered, will show pricing history charts for millions of Amazon products and alert shoppers when there is a price adjustment.
Some price tracking tools will even place an order for a product when a specified target price is reached.
Experts from price intelligence company Skuuudle believe the tools are a largely untapped resource which offer a whole host of benefits including:
Relentlessly tracks pricing history on all Amazon products
Monitors both new and used items
Enables analysis of pricing trends
Search for the best price for the products you want
Receive email alerts when prices drop
Search for deals in real time
A spokesperson for Skuuudle said: "Whether you're hunting on Amazon for the best possible price, or you're an Amazon seller looking to keep track of the best deals for competitive pricing purposes, you need to be aware of Amazon Price Trackers.
"Thanks to advances in technology there are now several price tracking apps that enable you to Amazon price check, quickly and easily.
"Amazon price trackers monitor millions of products so you can compare prices and find the best possible deal. There are a variety of Amazon price trackers with some having the functionality to send alerts when prices drop, making it easier to decide what to buy and when.
"Amazon price trackers have a variety of features, so it's always worthwhile researching the best option when it comes to finding the right tracker for your buyer or seller needs."
Skuuudle has also identified two other Amazon buying tricks that can help bargain-conscious shoppers save money.
In addition to Amazon price trackers, the little-known Amazon Outlet lets shoppers explore savings on hundreds of overstocked items, offering significant discounts on a range of products. Each product is perfectly saleable and includes the Amazon promise, with the supplier simply clearing stock to move seasonal products or having overcommitted and recouping sales at discounted prices.
Amazon Warehouse is an Amazon service that invites you to 'give a new life to returned goods' by searching for repaired quality products such as laptops, TVs and tablets at up to 50% discount.
The products are like-new, open-boxed or pre-owned and inspected by Amazon before they're allowed out of the warehouse. Some items find themselves in the Amazon Warehouse in perfectly good condition, with damaged packaging and will feature on Amazon Warehouse.
But you've got to be quick, because once they are gone, they're gone.