There are many different types of leader, from introverted and unassuming icons to those who manage hundreds of employees on a daily basis. The majority of us would probably consider ourselves to be self-leaders, as this empowers us with the skills and outlook to become an independent adult.
When it comes to cars, however, a surprising percentage of the UK population are lacking even basic awareness and maintenance skills. According to a survey by First Response 30% of all drivers are unable to identify the simplest of car malfunctions, leaving them stranded and at the mercy of fate every time their vehicle breaks down.
For faults that you can't fix yourself, you can use Kwik Fit voucher codes to get more off when you take your vehicle into your local garage.  You can find these vouchers here http://www.totaldiscounts.co.uk/shop/kwik-fit/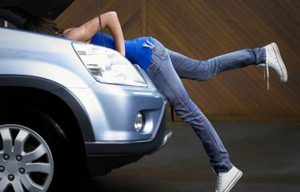 Image: – Automoblog
How to Become an Independent Motorist: The Basic Car Repairs Explained
Not only would this inability to lift the bonnet and identify simple faults cause you to technically fail your driving test, but it could have more serious connotations. Make no mistake; many of these faults can lead to serious accidents on the road, particularly if they are left unidentified and unattended for a prolonged period of time.
This need not necessarily be the case; however, as we have identified some of the most basic and important checks that can make you a more responsible and independent driver. These include: –
Checking and Changing Tyres
You need to know what the legal tyre tread depth is and be able to check your tyres are roadworthy. What's more, being able to change a tyre is an invaluable skill should you experience a blow out or a flat, but fortunately there are countless video tutorials available to equip you with the necessary skills.
These resources will also educate you on the tools that you will need and the importance of keeping a compliant spare in your boot at all times, helping you to execute a quick repair as and when required.
Identifying your Reservoirs
Everything from your brake fluid to your screen wash reservoir and more can be found under your bonnet, so you need to know where these are and when they need topping up. Equally, you should be able to then source the fluids you need and get these replenished, so we recommend keeping a supply at hand both in the vehicle and in your home.
Brake fluid is particularly important, as this maintains consistent and optimised performance (as well as safety) over a prolonged period of time.
Changing the Oil
You can apply the same as the above to your oil as well, although this requires you to use your vehicle's dipstick to see just how much oil you have left. Also you need to make sure you know what the right type of oil is that you need to put into your car and at what time.
This is arguably the simplest of all car maintenance tasks, and completing it independently can ultimately save you money while also driving an improved engine performance.
Checking your Lights
All of your lights need to be in full working order before you drive your vehicle, and you need to be able to check these and change any bulbs.
While some of the above aren't all strictly a requirement in passing the UK driving test, the truth is a number of them are, and as a driver you should be able to spot them and resolve the car problems.
So make sure you do your homework now if you're not sure, by having a look through your vehicle manual to find out what to do to cover yourself for any emergencies. If your lights do fail while out on the road and you are unable to repair them, you run the risk of either earning a ticket or being involved in a collision.
The Importance of Being an Independent Driver
Ultimately, having an awareness of these simple automotive repairs and their importance is crucial, whether you are an experienced driver or new to the road. Either way, having a sense of independence can save you huge amounts of money as a motorist, while it may even save your life at some point in the future.