The British pound has suffered massive weakness in the global forex markets against rival currencies in the last couple of months. The problems of the pound started with the surprise Brexit vote in which we voted to leave the EU. There's no point in rehashing numbers on how much the pound declined after the Brexit vote. The U.S. dollar has found strength against the pound after Donald Trump's surprise victory in the U.S. election as his protectionist rhetoric continue to fuel a speculative rally for the U.S dollar.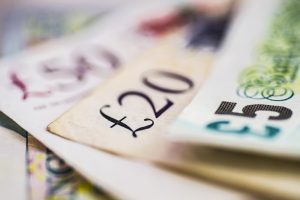 Sadly, the weakness in the pound did not abate as we proceed into the New Year. Data from forex trading markets indicate that the pound was faltered against both the USD and Euro in the first week of 2017. The weakness in the pound is however, bad news for most Britons who might need to conduct international transactions. This article seeks to provide insight into some of tips for getting the best currency conversion rates on the pound when you travel outside the country this year.
1. Buy your foreign currency online
Travelers will suffer the most from the weakness in the pound because they usually get the lowest exchange rate when they try to buy foreign currency at the airport. If you want to get the most competitive exchange rates, you should avoid buying foreign currency at the last minute in the airport. Buying your foreign currency from exchanges with an online presence helps you to shop around for the best rates. You can also opt to pick up your foreign currency at their location in order to avoid paying a delivery charge.   You can also get Great value hotels while traveling with travelodge .
2. Get credit cards designed for overseas use
If you are a frequent traveler, you may want to apply for credit cards designed mostly for overseas financial transactions. Such credit cards do not incur as much charge as regular cards. Irrespective of whether you are using an international credit card or your usual credit card, you'll still be better off with a credit card than wads of cash. More so, you losses/liability can be limited if your credit card becomes lost or stolen but cash once gone is hard to recover.
3. Avoid foreign ATM withdrawals on credit cards
It is nice to have cash on hand (read 1) when you go on foreign trips but you might need to use a credit card in other instances (read 2). However, when the need to use a credit card arises, you might want to ensure that you use a POS terminal instead of actually using the credit card to withdraw cash from the ATM. You'll pay more in interest if you withdraw cash from your credit card on an ATM because the bank will start charging interest from the day of the withdrawal.
4. Traveller's cheques may be old fashioned but they have their place
Many people are not enamored with the idea of using Traveller's cheques for financial transactions on foreign trips. Truth be told, traveller's cheques are can be expensive when you consider the fact that you'll pay the same flat fee on any amount of currency conversion you make. Nonetheless, traveller's cheques are more secure than cash and they do not have the attendant stress attached with using your credit cards in another country.
5. Prepaid cards can help you stay within a budget
When travelling overseas, it is very easy to be carried away buying trinkets, gifts, tours, and experiences. It also easy to lose track of your expenses and to overspend when making payments in a foreign currency. If you are worried about overspending on your trip and you'd prefer to stay on a budget, you should consider getting a prepaid card. A prepaid card allows you to load up as much or as little money you want to spend (for a fee) and you wouldn't have to worry about going beyond your budget.