It is estimated that the amount of accessible content across the Internet will increase by 500% by the year 2020. This underlines the value of content in the digital age, and the role that it plays in the contemporary world of marketing.
It is crucial that you are able to optimise your content if you are to successfully achieve your marketing objectives, however, and ultimately realise a desired ROI. This also creates an opportunity to effectively monetise your content, by establishing it as a tool that can successfully convert potential customers.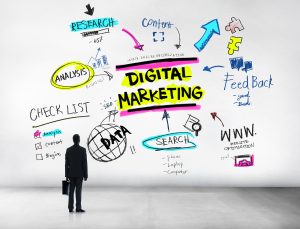 In this post, we will explore this in closer detail and look at three steps that will enable you to make the most of your content:
Understand the Needs and Wants of Your Audience
Advertisers have historically relied on demographic data when segmenting their audiences, and this remains a prominent practice to this day. What has changed is the precise types of information that are used, however, with today's brands now having to access to behavioural data-sets that inform far more effective decisions.
More specifically, behavioural data can delve far beyond traditional demographic metrics such as age and gender, revealing long-term consumption patterns and the precise types of content that individuals are likely to engage in. This, in turn, enables you to develop a far greater understanding of your customers' precise wants and needs, which remains the Holy Grail for any brand or marketer.
With this in mind, leveraging such information makes it far easier to determine the types of content that you create for specific customer segments, while it also helps you calculate the optimal time for publication.
This will only serve to optimise the levels of engagement that you are able to generate, while hopefully improving conversion rates and the ROI on your marketing spend.
   2.   Hone Your Content With Google's Autocomplete
Whenever you use Google's Autocomplete feature, there is always a temptation to treat it like something of a novelty. As with most of Google's features, however, there is far more to it than meets the eye, and it remains an innovative tool that can help you to create relevant, engaging and ultimately shareable content.
Introduced in 2008, Google's Autocomplete emerged with a simple premise. More specifically, users would have their initial search terms automatically completed by Google, using data that has been leveraged by other people's searches.
Not only does this reduce the amount of manual typing that is required, but it can also provide you with inspiration when establishing content ideas or headlines. By entering a researched keyword or search term that you would like to base your content on, you can generate popular and topically relevant ideas that are likely to resonate with readers.
   3.  Ensure That Your Trigger the Optimal Response
Hopefully, the deployment of engaging and relevant content will help to increase lead generation for your business. Converting these remains crucial if you are to successfully optimise your marketing ROI, however, and this will rely on your ability to trigger the right response among audience members.
There are many ways that you can measure engagement rates among your customers, but there are also general rules that can be used as a guide. Gartner says that digital marketers who are successfully engaging customers should see their content receive a response rate that is at least five-times higher than non-targeted messages.
Ultimately, triggering the optimal response will require the perfect balance between content, timing and channel, particularly with the most impactful and emotive conversations often occurring in real-time.
This is why social media platforms like Twitter and Facebook are established staples of any digital marketing campaign, as they allow for live interaction and conversations with potential customers.