When looking for the best value for money events to attend, value for money doesn't necessarily mean the cheapest event you can go to.  When picking an event you want to consider how much bang for your buck you're getting.
You can pay a small fortune to go to some sporting events (cough cough, a Premier League Football match), which only last 90 minutes. However, there are brilliant events all over the country that provide atmosphere, fun, intrigue and something different.
Here's our list of the best value for money events in 2018…
Edinburgh Festival Fringe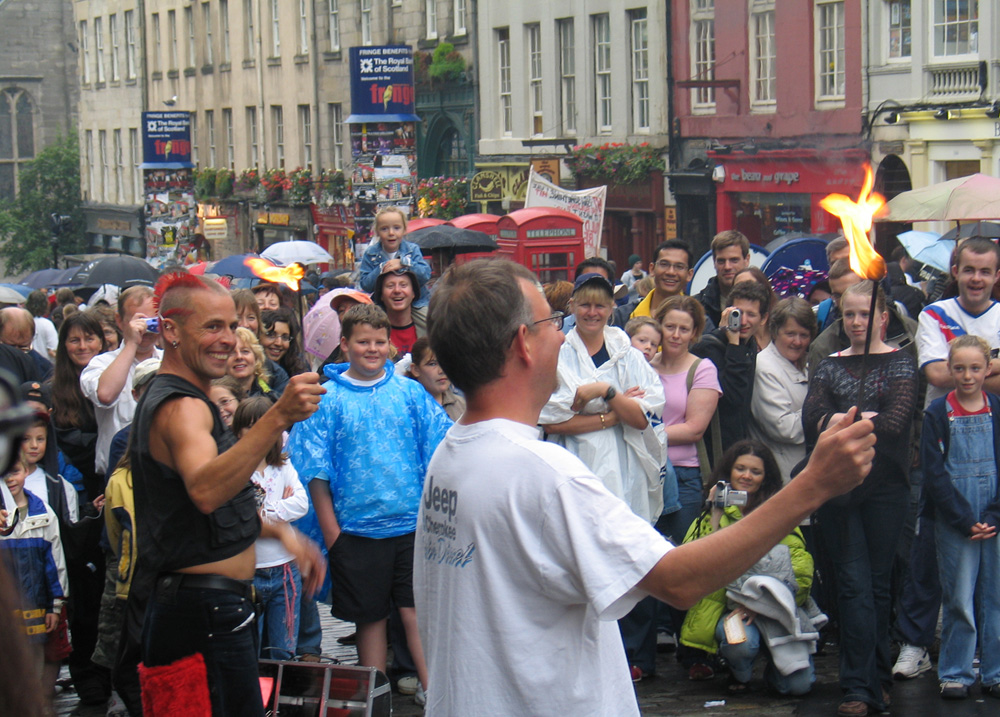 3rd – 27th August
The home of over 50,000 performances and heading for more than 3,000 shows. The Edinburgh Festival Fringe takes place over three weeks every August.
This is the world's biggest arts festival and it's the place to go for dance, stand-up comedy, theatre, spoken word, opera, art exhibitions, circus, and more.
Tickets are purchased for whichever acts you would like to see, so do your research.   Each show/ performance is individually priced (averaging £10 per performance) so make sure you have a rough plan for each day otherwise you can end up spending money on performances you wish you hadn't.
However, if you are willing to just put yourself out there and try new things this is the place for you. If you're lucky you might see the next Peter Kaye or Ricky Gervais for just a few quid.
The Fringe does provide you with the perfect opportunity to explore the city. Edinburgh is stunning and well worth a visit so why not kill two birds with one very dramatic stone?
Grand National
14th April
Horse racing is the most stylish way to celebrate sport.  You don't get to put on those platform shoes, top hats and fascinators at Wembley Stadium!
The Grand National is like no other horse racing event in the country.   It is the longest horse race in the Country at two and a half furlongs. The distance alone guarantees you value for money when compared to some of the shorter races that take place on other tracks around the UK.
The bookies take some incredible bets on the day with nobody batting an eyelid at £50,000 each way bets. But, you don't have to be a millionaire to enjoy the thrill. It's just as exciting places your £1.00 to win bet and then cheering like a banshee from the side lines.
Everyone has heard of Red Rum (no not from The Shining), the legendary triple-winning, formidable horse.
Over 600 million people watch the event live at home. 40 horses and jockeys line up to race across the famous fences including Becher's Brook, Canal Turn, Valentine's and The Chair.
You could be at Aintree to witness the drama unfold in person and to watch the hero come through at the end.
Tickets start from a bargain £29 and if there are more than seven of you a discount of 10% can also be claimed.  How often can you get a full day out with incredible sporting action, live music and the possibility of having that winning feeling for under £30? A keen eye can also spot some more favourable Grand National Odds with the on-track bookies.
The RHS Chelsea Flower Show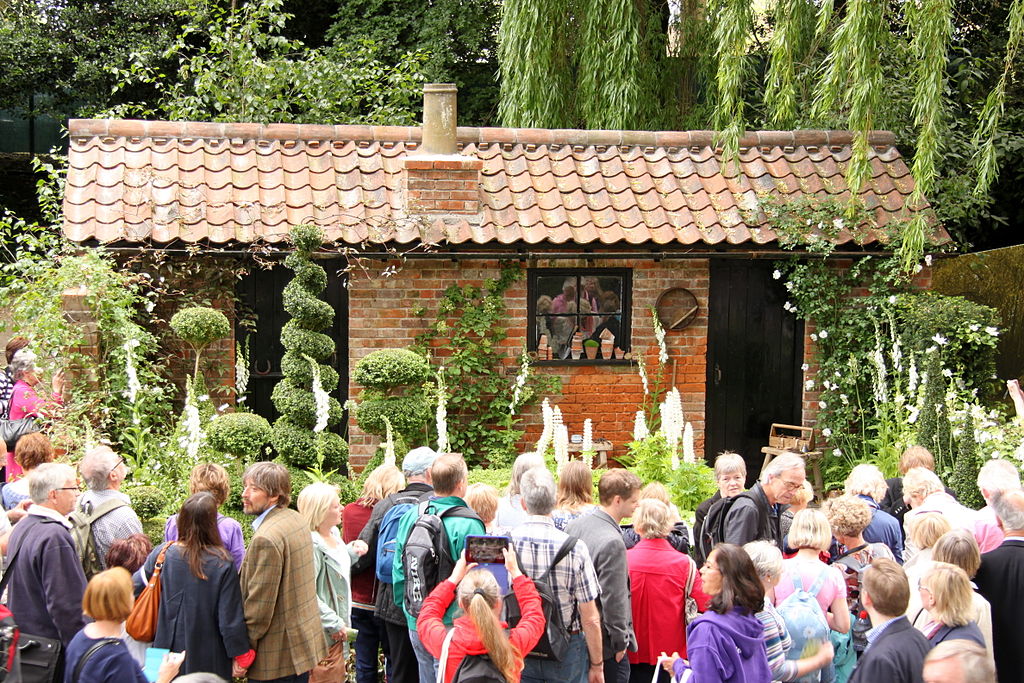 22nd – 26th May
Now timing is everything for this beautiful show. Trying to get it when the crowds aren't too full-on, the weather being dry and sunny, and the flowers at their peak can be a fine art. However, to be perfectly honest it isn't worth worrying about.
The event is stunning. Even if you are damp, chilly and being herded like cattle, the incredible displays will still awake your senses.
Our top tip is to be to become an RHS member before you buy your tickets. This will allow you access on a discounted ticket price.  You can become a member for £47.50 with the cheapest tickets available for £29.00.
There is a lot more than flowers and plants at the flower show, including food, drink, retail, shows, etc, which is why demand for tickets is high every year.
Be prepared to get garden inspiration by the wheelbarrow load. You'll will be rushing home to get your Titchmarsh on in the back and front garden.
The Royal Wedding
19th May
You are cordially invited to the marriage of HRH Prince Henry of Wales and Megan Markle.
This is a date for your diary, a day when the nation will come together to give the happy couple a 'right Royal knees up'
If Harry and Megan's wedding is anything like previous Royal events, Windsor and London will transform into one big party for the day. So, why not dig out your Union Jack and take to the streets  to enjoy the atmosphere. The UK has been a little short in national pride of recent years but events like this make everyone feel good.
If you can get to Windsor the atmosphere is sure to be buzzing. Local residents are also taking full advantage of the upcoming nuptials and renting out their properties for over £15,000 per night, so be sure to pack your tent or have your taxi or hotel pre booked. Although the day itself is a freebie, hotels and restaurants will be cashing in on this once in a lifetime event. But, you can still find the odd bargain and now is the time to get booking.
Boomtown Festival
9th – 12th August
Yes, large festivals are notoriously expensive with tickets normally starting from around  £200. BUT, with most concerts now charging anything upward of £40 for a position in the nose-bleed seats, just to just see one act, festivals are definitely the best way of seeing some of the top performers crammed into one weekend.
With Glastonbury not on this year, Boomtown takes the crown for value for money.  There are still tickets available through resale tickets sites and the line up this year is pretty incredible from Soul II Soul through to Goldie & the Heritage Ensemble with literally everything in-between.  Boomtown is celebrating its tenth year and we think this will be an anniversary you won't want to miss.
Let's just hope there are no car-park fires this year!
The tickets are priced in tiers, Tier 1 (£155*) Tier 2 (£170*), Tier 3 (£195*)