For independent bricks and mortar retailers, the idea of starting an online business can seem intimidating. However, considering that 87% of UK consumers have purchased a product online within the last 12 months, failing to expand  into e-commerce could be costing you valuable opportunities to increase brand awareness, expand your pool of customers and ultimately increase sales – the world of online cannot be ignored. With this in mind, here are five reasons why independent shops should be online.
1. Generate Customer Loyalty
If your business has a physical store, it can sometimes be difficult to increase customer loyalty. Considering that a 5% increase in customer retention can enhance  a company's profitability by 75%, investing time in developing a  customer loyalty programme should be an integral component of any marketing strategy; otherwise you risk losing more customers than you gain, which isn't a successful business model.
Offering your products online means you can set up reward schemes for loyal customers. These could include points-based rewards, offering delivery discounts, or birthday perks. A successful reward scheme should also track each customer's interactions, such as what they purchase, when and why. This way you can target your rewards even more accurately.
Aside from encouraging them to spend more, loyalty schemes also make customers feel valued and more connected to a brand. According to a study by Kiteweel, 73% of customers feel loyalty programmes should be a way for brands to reward  a customer's loyalty. On the other side of the coin, 66% of marketers feel that loyalty programmes are an effective way for  customers to show loyalty to their brand, meaning the programme will benefit both the customer and the business.

ASOS have created a reward system entitled 'ASOS A-List', where customers earn points every time they make a purchase, which can be converted into £5 vouchers once 500 points has been reached. The scheme is segmented into three different levels, which customers pass through as they spend more and earn more points. For example those on Level Two receive 15% off on birthdays, advanced warning of sales and four double points days, whilst Level Three shoppers receive 20% off on birthdays, 24-hour early access to sales and four triple points days. The more an individual customer shops with them online, the more rewards they obtain allowing ASOS to encourage loyalty and increase their profits.
2. Consumers are Choosing E-commerce
To stand a chance of staying competitive, you need to be where consumers are more likely to browse and purchase, and consumers are starting to use e-commerce shopping more regularly – in fact, the  average e-commerce spend per customer is estimated to be £1,600 over the course of the year. If you aren't available online, potential customers will simply forget you and shop with one of your competitors who are.
However, the increase in e-commerce shopping doesn't mean you should close down your store, but rather use online marketing to promote your e-commerce store and your physical store. Social media, namely Facebook, is undoubtedly one of the most useful marketing tools for online and offline shopping, with 15 million businesses now having a branded Facebook page worldwide.
For businesses with a physical location, reaching active and potential customers near their location to encourage in-store purchases is essential. Facebook Local Awareness allows you to create geo-targeted advertisements for your products or services and to reach users who are near your store. The advertisements can be personalised with a map card which promotes location-relevant information about your business, such as hours of operation, exact location, travel distance and direction links. Calls to action can also be added, including 'call now', 'get directions', 'learn more' or 'send message' enabling you to drive offline sales from online advertisements.
In attempt to upsell their Mother's Day gifts, Tesco used Facebook Local Awareness to promote their products locally, meaning anyone who was nearby would be targeted with the ad on their newsfeed.  The 'get directions' calltoaction meant that those who were interested could load a map and locate their nearest Tesco store.
Facebook can also be used to promote online products through paid advertising. New Look have utilised this option by advertising the products featured in their imagery with a price and a clickable link which directs the user to the landing page for that specific product. By selling your products online and promoting them where consumers are most active, you will guarantee a higher return on investment (ROI) from your marketing efforts.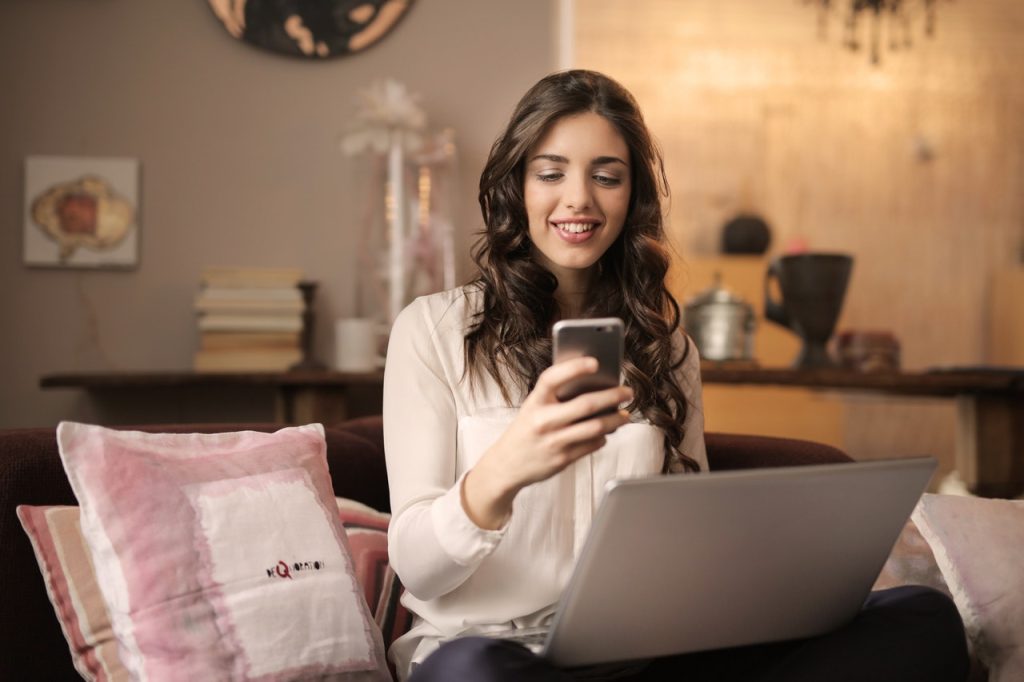 3. Reduce your Overheads Whilst Expanding
For independent retailer's expansion is often a long-term goal, however it can seem unlikely with all the overheads that are involved with purchasing or renting new premises, such as staff and inventory. The constantly increasing rental prices for commercial property is also making expansion difficult – last April, commercial property rates rose by an astonishing £152 million.
Setting up an e-commerce website is significantly more cost-effective compared to purchasing new premises. Basic initial expenses will typically include a web hosting theme, domain name, building your website and some investment in marketing (emails, social media, etc.). The transition to online selling can be relatively smooth if you continue to sell products that are in high demand and for which you have a good supply.
Although you could spend thousands of pounds on developing a website to try and compete with multi-store businesses, a good website to compete with more realistic competitors can be developed for little expense. However, if your funds are rather l limited you could look into avoiding  business credit cards and applying to Liberis for further support. Website building platforms such as WordPress – the most commonly used, will provide a high-quality theme for your website with almost no coding required.
4. Be More Convenient
Whilst some fast food chains, petrol stations and some grocery stores are able offer a 24-hour service, this is impossible for the majority of businesses without the internet. Think about it, how much more profit could you make in-store if it was actually possible to be open for three times as long? One of biggest advantages of having an e-commerce store is that existing and potential customers are able to read about your offering and place orders whenever they want. You can generate leads, enquiries and sales at any time through a website while your physical store is closed and follow up these prospects and customers the next day.
The internet also allows you to provide answers to questions and solve customer problems, without them having to come into your store. Remember –  customers are likely to have questions before a purchase, such as queries about a product, or solving an issue with an existing purchase – questions that cannot be answered when your store is closed. However, an online presence means you can give them access to the information they are looking for when they need it.
5. Unique Offering
If a business working with a mass-produced product or service and chooses to be part of a marketplace that faces competition from the likes of Amazon and eBay, thousands of brands similar to yours will also be featured online. This could result in your product or service being lost in a sea of competition making it difficult to stand out and showcase your unique selling point.
Expanding your independent shop online means you can 100% focus on showcasing your brand and its niche. For example, if you're a jewellery retailer selling handmade, bespoke items you can take make this part of your online advertising strategy. 93% of shoppers prefer local businesses who offer online shopping, indicating that buyers want to find something unique that isn't offered anywhere else and cannot be obtained through larger retailers, but they still want the convenience of online shopping.