Electric cars are becoming more and more popular, and for good reason. They're a great way to save money on fuel, they're better for the environment, and they're fun to drive. But up until relatively recently, it was tricky to find an affordable electric car. EVs were a luxury that most people couldn't afford. That's all changed.
Consider an electric car if you're looking for a fun and affordable way to reduce your carbon footprint. Even though the technology is still new, there are plenty of great electric models to choose from that suit most budgets. Plus, most modern electric cars can drive for more than 250 miles on a single charge.
To help you find an electric car that suits your budget, we've put together some of the best economical electric vehicles available. We've included a bit of everything in our rundown of the best electric cars. So, whether you're looking for a little runaround, a family car or a company car, we've got you covered.
Fiat 500e
The Fiat 500 electric is a perfect fit for modern drivers. It has the same classic Italian style as its diesel or petrol-powered counterparts but with an extra touch of class that will make you feel at home on any road.
The energy-efficient motor produces 177 horsepower, giving this little car plenty to spare when navigating tight city streets. But with a 199-mile maximum range, you're not confined to urban areas in Fiat's newest electric offering. With lease deals starting at £257, the Fiat 500 Electric is a great budget electric car that easily competes with pricier EVs.
Peugeot e-208
The Peugeot e-208 may be one of the most affordable and stylish electric cars on today's market, offering excellent performance. The car has a distinct chassis with style both inside and out, which sets this model apart from its competition.
Its powertrain gives 136 horsepower, and the 50kWh battery gives an impressive 217 miles between charges. Plus, if you use rapid charging points, you can recharge the e-208 to 80% in just half an hour. If you're looking to switch to an electric car on a budget, there are few better electric cars than the Peugeot e-208. Lease deals for the e-208 start at £350.
Volkswagen E Up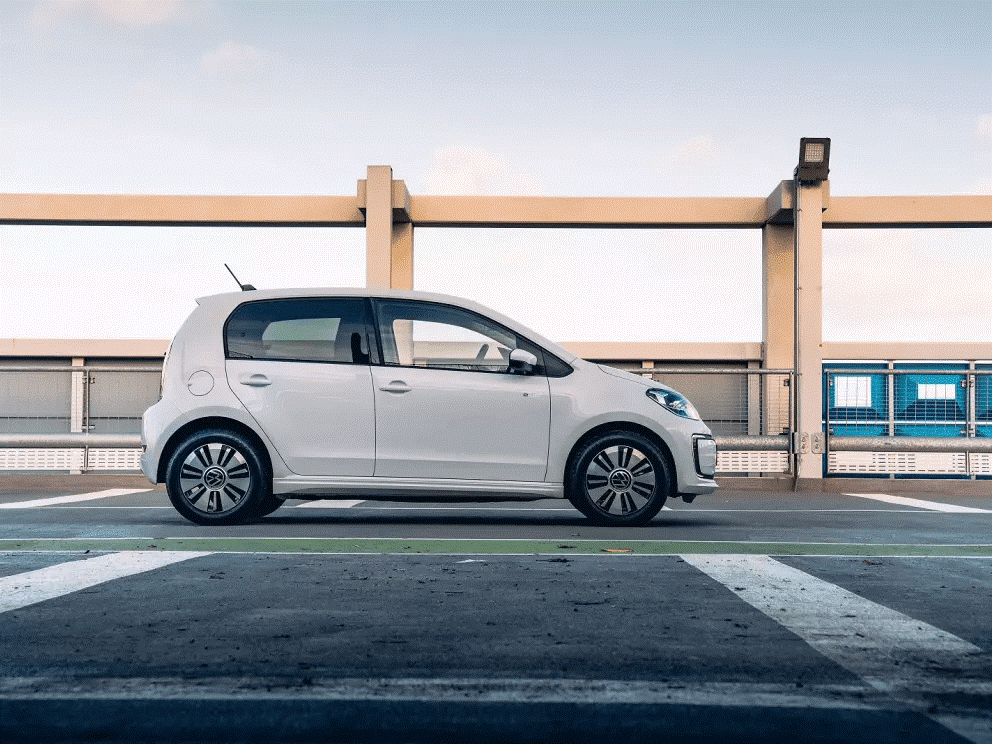 Volkswagen has been at the forefront of electric car innovation for years now. Their MEB platform is used by several manufacturers outside of the Volkswagen Group and is leading the way in EV technology. While the VW ID range gets all the plaudits, the Volkswagen E Up is a small, impressive electric car.
The E Up is VW's smallest electric car, but it fits a lot in a small package. The most recent updates to the model gave it a 159-mile range which is impressive for a vehicle of its size. Lease deals start at just £227, making it one of the cheapest EVs available.
MG Motor MG5 Electric
If you're looking for a slightly bigger electric car, the MG5 electric makes for a great family or company car. The MG5 has a 156 horsepower electric motor and a maximum range of 214 miles on a single charge. It can also do 0-60mph in little over eight seconds.
MG has diverted from EV trends by creating an estate instead of an SUV. The estate design gives the car better aerodynamics and handling, making it better for long-range driving. While it might not be the most striking car on the road, it's perfect if you're sticking to a budget. With lease deals starting at just £266, it's ideal for anyone looking for an efficient and affordable electric estate.
Vauxhall Vivaro
The electric Vauxhall Vivaro is the perfect solution if you're looking for an affordable EV to get the entire family around. The MPV is fully electric, but you'd struggle to tell it apart from its petrol or diesel counterpart. It can carry nine passengers and has a 143-mile maximum range which is reasonable considering its size.
While many manufacturers focus on supermini, coupes and SUV EVs, Vauxhall has created an impressive fully electric people carrier. With low running costs and leases starting at £325, it's a good choice for anyone that wants to take the whole family out comfortably.
Kia E-Niro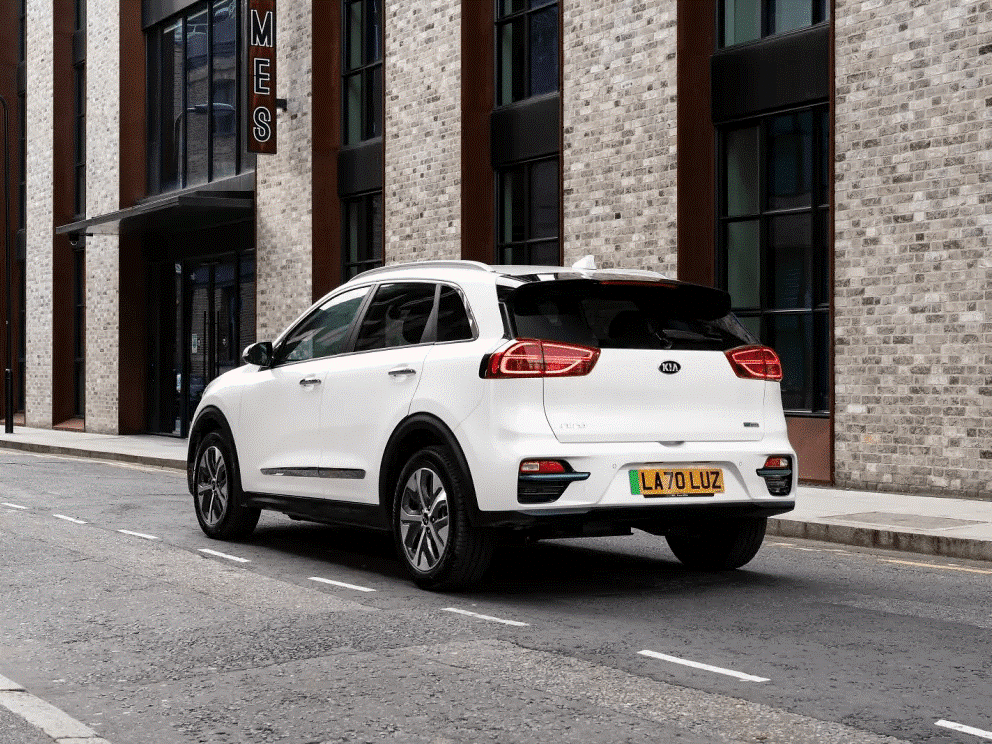 Electric SUVs are all the rage at the moment. Almost every manufacturer has a fully-electric SUV model, which means there's a lot to choose from. If you're looking for a sustainable SUV to fit your budget, the Kia E-Niro is an excellent place to start. The award-winning EV is a good-sized family car with many impressive features.
It's available with a range of powertrains that offer different maximum ranges up to 282 miles. But even if you go for the standard model, you get an impressive 180-mile range on a single charge. With leases starting at £371 a month, it's slightly pricier than other budget EVs, but the E-Niro is worth the extra cost.
How to Find Electric Cars to Suit Your Budget
If you'd asked most drivers ten years ago about the prospect of driving an electric vehicle, they would probably have written it off as a joke. That's no longer the case. With the impending bans on internal combustion engines, drivers and manufacturers take EVs very seriously.
If you're thinking about making the switch to electric but you're not entirely convinced, leasing is a great option. A lease allows you to experience an electric car without the risks of purchase alongside lower monthly fees and maintenance costs. Plus, with electric car lease deals, you can find one that fits your needs and budget.