In the inspiring book "The Underdog Founder," Edrizio De La Cruz, co-founder of Arcus, shares a profound narrative on the distinct challenges and triumphs of entrepreneurs of color. His work offers a rare glimpse into the path less traveled, filled with obstacles and milestones, resonating deeply with many entrepreneurs sharing similar backgrounds.
Edrizio's journey of entrepreneurship began in his childhood, selling guavas outside his home in the Dominican Republic to help his family. This early venture laid the foundation for his remarkable transition from a young street vendor to a Wall Street professional and Wharton School of Business graduate "Being in the right room, when I shifted from working as a plane mechanic to banking, I immediately was surrounded by amazing people who were just a little bit further from where I stood; naturally, in human social nature, one begins to adapt and learn from those around you, and I was able to learn from them, adapt myself to that sudden shift in the workspace." Added Edrizio. His story encapsulates the essence of determination and adaptability, themes central to his book.
The book uniquely captures the entrepreneurial spirit of immigrants, like Edrizio, who bring fresh perspectives and innovative solutions to common problems. Edrizio's insights into remittances, born out of his immigrant experience," I thought about Remittances as something very near and dear to my heart it was a massive market that nobody was attacking at the time, so it felt that I had to partner with other people who are like-minded" commented Edirzio, highlight the untapped potential in understanding and addressing niche market needs.
However, "The Underdog Founder" doesn't shy away from addressing the stark realities entrepreneurs of color face, such as disproportionate loan denial rates and revenue gaps, as supported by data from the National Community Reinvestment Coalition and McKinsey. These systemic challenges underscore the ongoing struggle for equal opportunity in the business world.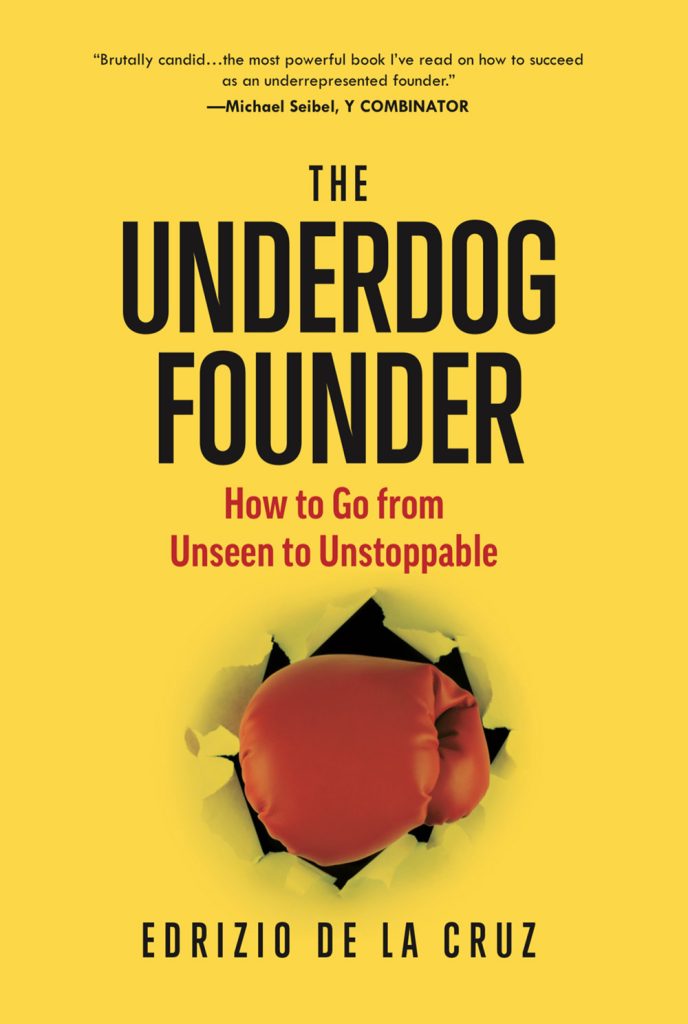 Edrizio also challenges the homogenized view of immigrants in the tech industry, emphasizing the disparity in support between affluent immigrants and those from less privileged backgrounds. "There is a HUGE difference between the affluent immigrant (ie, European, Asian, white Latino) and the non-affluent immigrant (ie, cab drivers, agricultural workers); there are lots of funds that say they focus on immigrants, but they really mean the former not the latter. So I did not fit their pattern, and VCs are all about the pattern," Edrizio Explains His insights underline the necessity for a more inclusive and supportive entrepreneurial ecosystem.
A central theme of the book is Edrizio's desire to be a guiding light for others. He aims to provide the playbook he wishes he had, offering "seven key principles to rise above challenges." These principles serve as a beacon of hope and guidance for young, aspiring entrepreneurs from underrepresented backgrounds.
Edrizio's definition of the American dream, focusing on breaking socio-economic and psycho-economic cycles, adds a fresh dimension to the concept of success. His Fenix coaching program is a testament to his commitment to educating and supporting entrepreneurs from diverse backgrounds.
Despite his educational endeavors, Edrizio acknowledges the persistent disparities in access to quality education for entrepreneurs of color. He advocates for comprehensive policy changes and societal commitment to equity, underscoring the need for systemic change.
"The Underdog Founder" not only celebrates Edrizio's journey from selling guavas to co-founding Arcus and its eventual acquisition by Mastercard but also stands as a testament to his profound impact in the fintech industry. His book, a bestseller in multiple countries, continues to inspire and empower the next generation of diverse entrepreneurs, illuminating the path to success amidst systemic challenges.